About us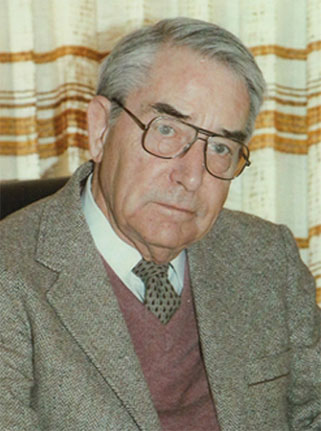 Bruner, Bruner, Reinhart & Morton set its deep roots in west central Iowa when two 1936 Iowa Law School graduates and close friends decided to "hang out their shingle". Robert S. Bruner and Edward S. White opened their law firm in Carroll, Iowa, and practiced together until Ed's death in 1972. Sons, Barry T. Bruner (1976 Drake) joined the practice in 1976 and David S. Bruner (1984 Drake) entered the partnership in 1995 after practicing in Des Moines, Iowa, with the Beving, Swanson & Forest firm and as a partner in the Taylor, Feilmeyer, Dinkla & Bruner law firm in Guthrie Center, Iowa. Robert S. Bruner died in 2006, after 70 years of active legal practice. The firm was known as Bruner & Bruner from 1976 to 2008.
Charles H. Taylor began his legal career in Guthrie Center in 1907 with partner E. R. Sayles. His son C. H. (Buck) Taylor (1933 Drake) opened his law office in October 1933. R. Y. Taylor, returning after World War II, joined his brother in the Taylor & Taylor Law Firm. Robert E. Feilmeyer (1963 Iowa) joined the firm in 1963 and retired in 2008. In 1981 Dwight L. Dinkla (1977 Drake) joined the firm, followed in 1989 by David S. Bruner. Dwight Dinkla left to become the Iowa State Bar Association Executive Director in 1998. Eric Reinhart (2005 Drake) entered the practice in 2005.
The two law firms combined in 2008 under the name of Bruner, Bruner & Reinhart, LLP. Jessica Morton (2014 Iowa) joined the practice in 2014 and the firm is now known as Bruner, Bruner, Reinhart & Morton, LLP. The firm is proud to enter into its second century of service to central Iowa clients from offices in Carroll, Guthrie Center, Glidden, and Coon Rapids.